Advanced Strategy Game - TRIXIE Memory Trainer
The Memory Trainer is a demanding game for dogs of all ages. It consists of a feed dispenser and a trigger with acoustic sound.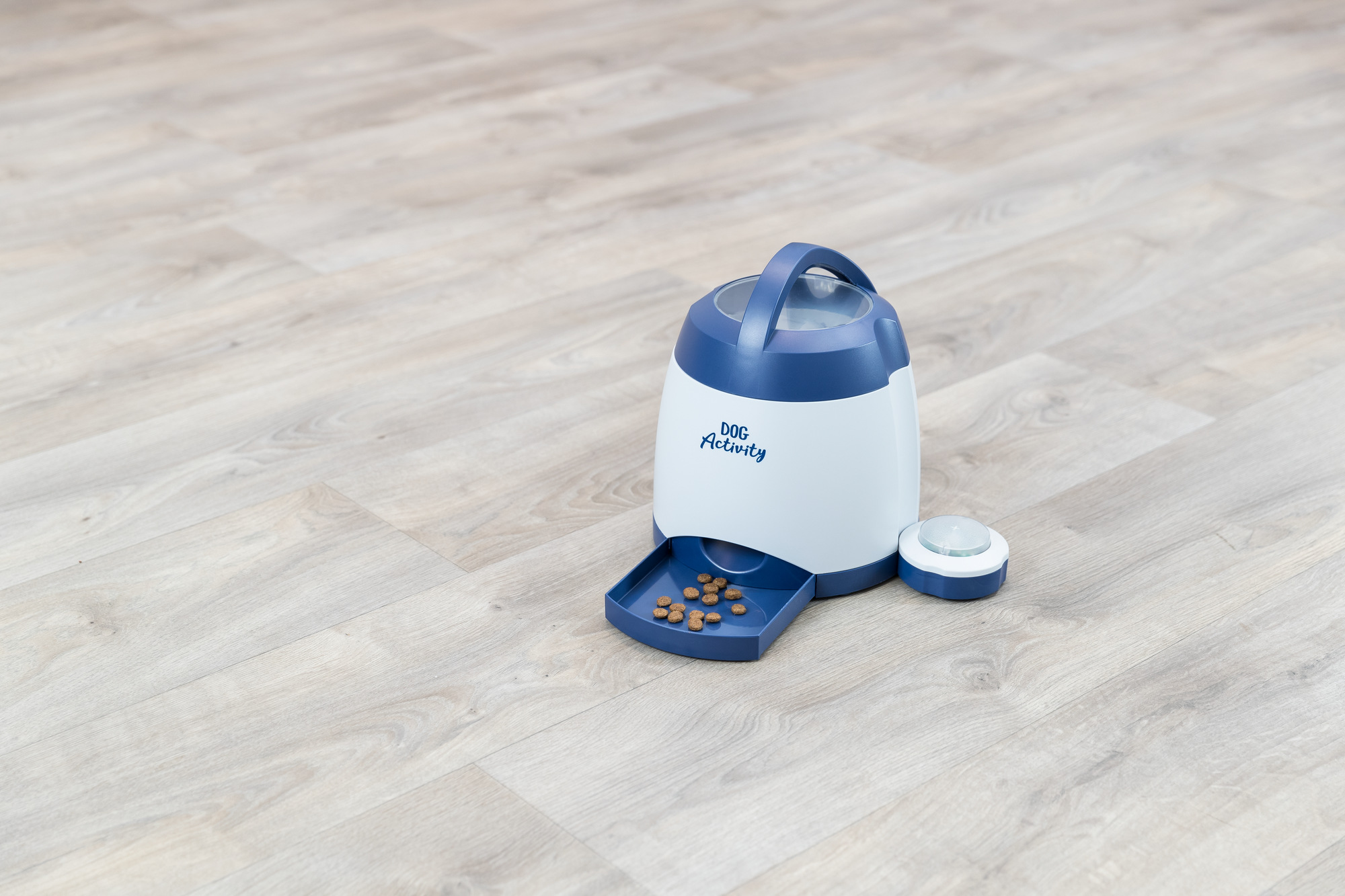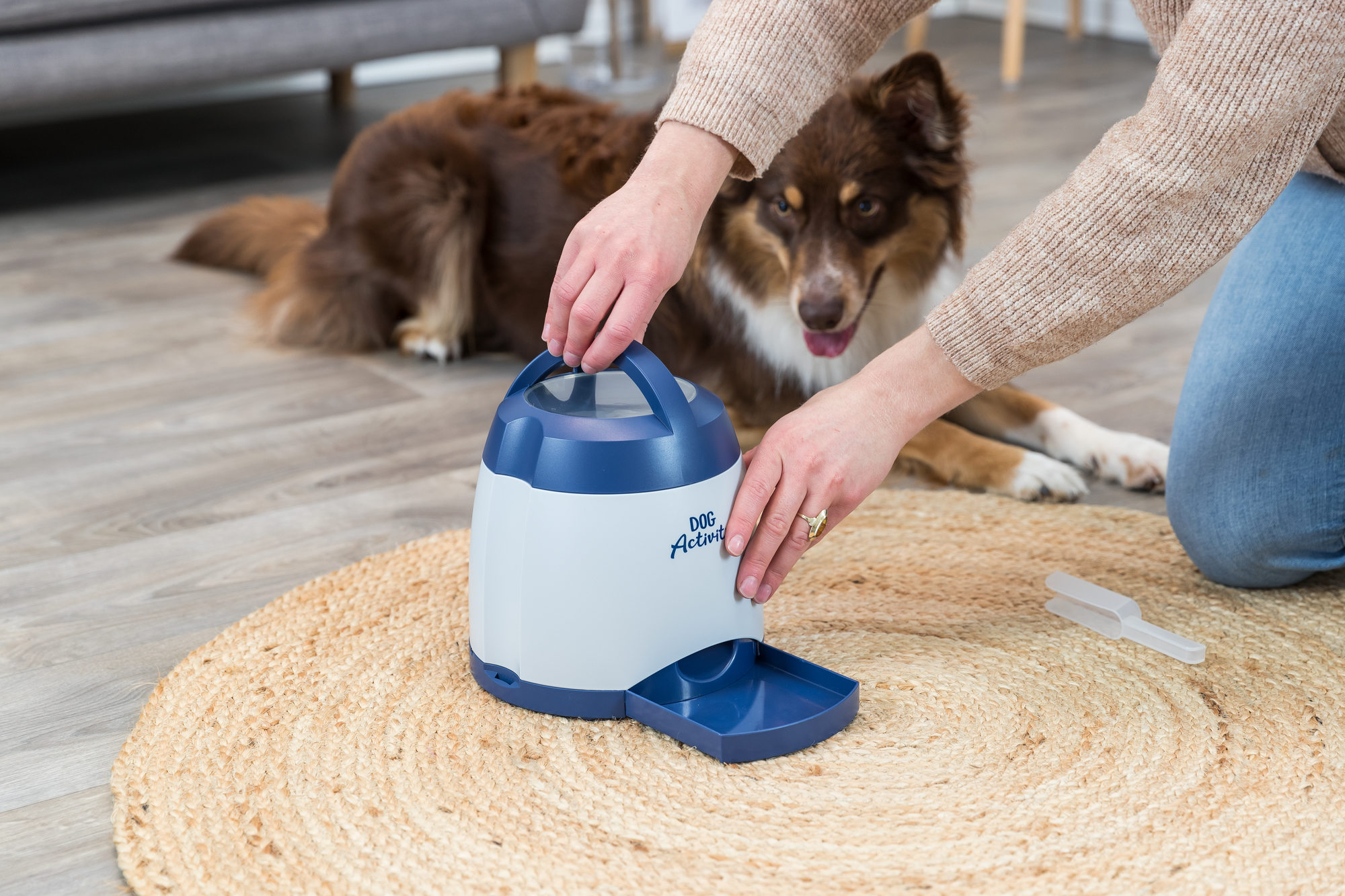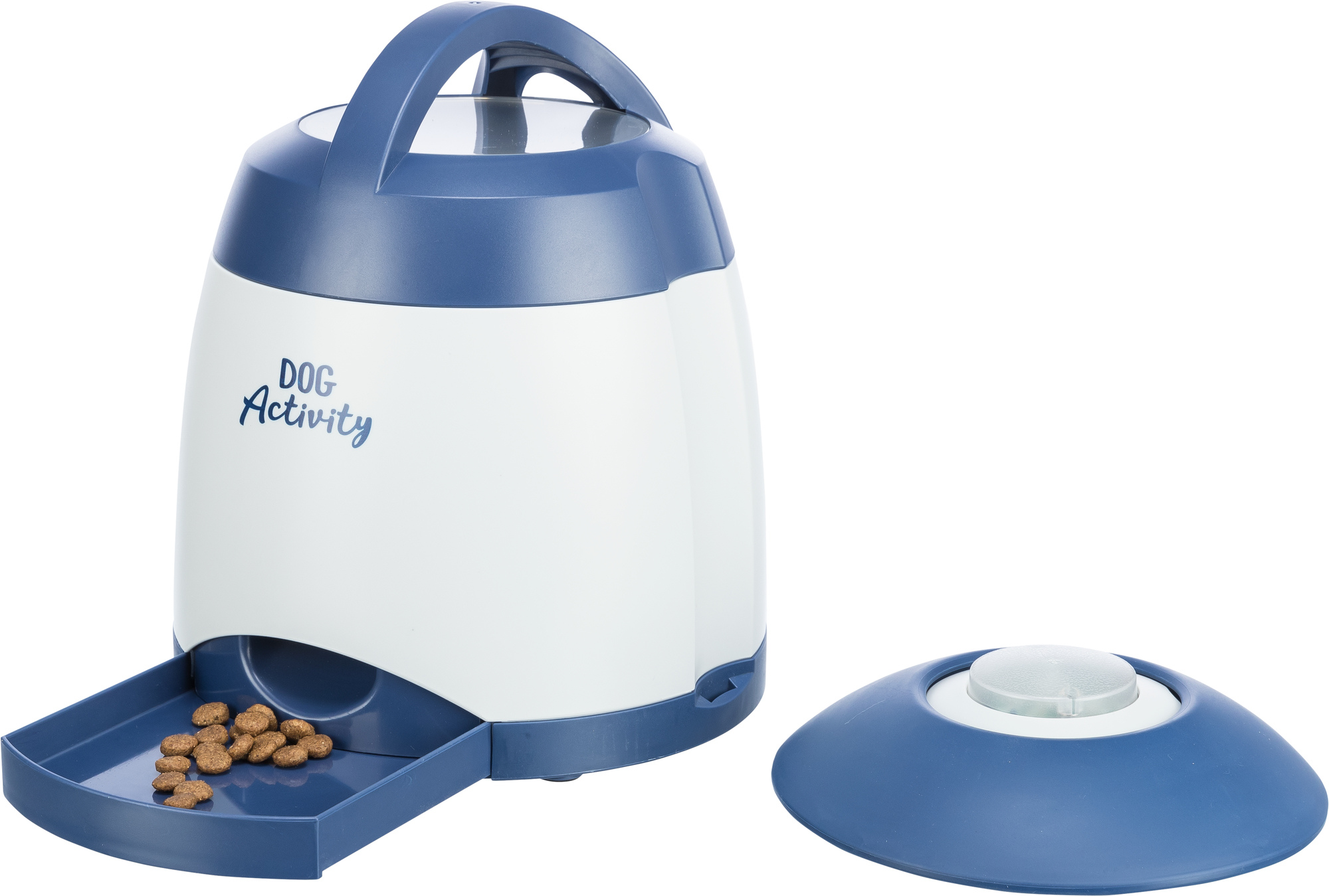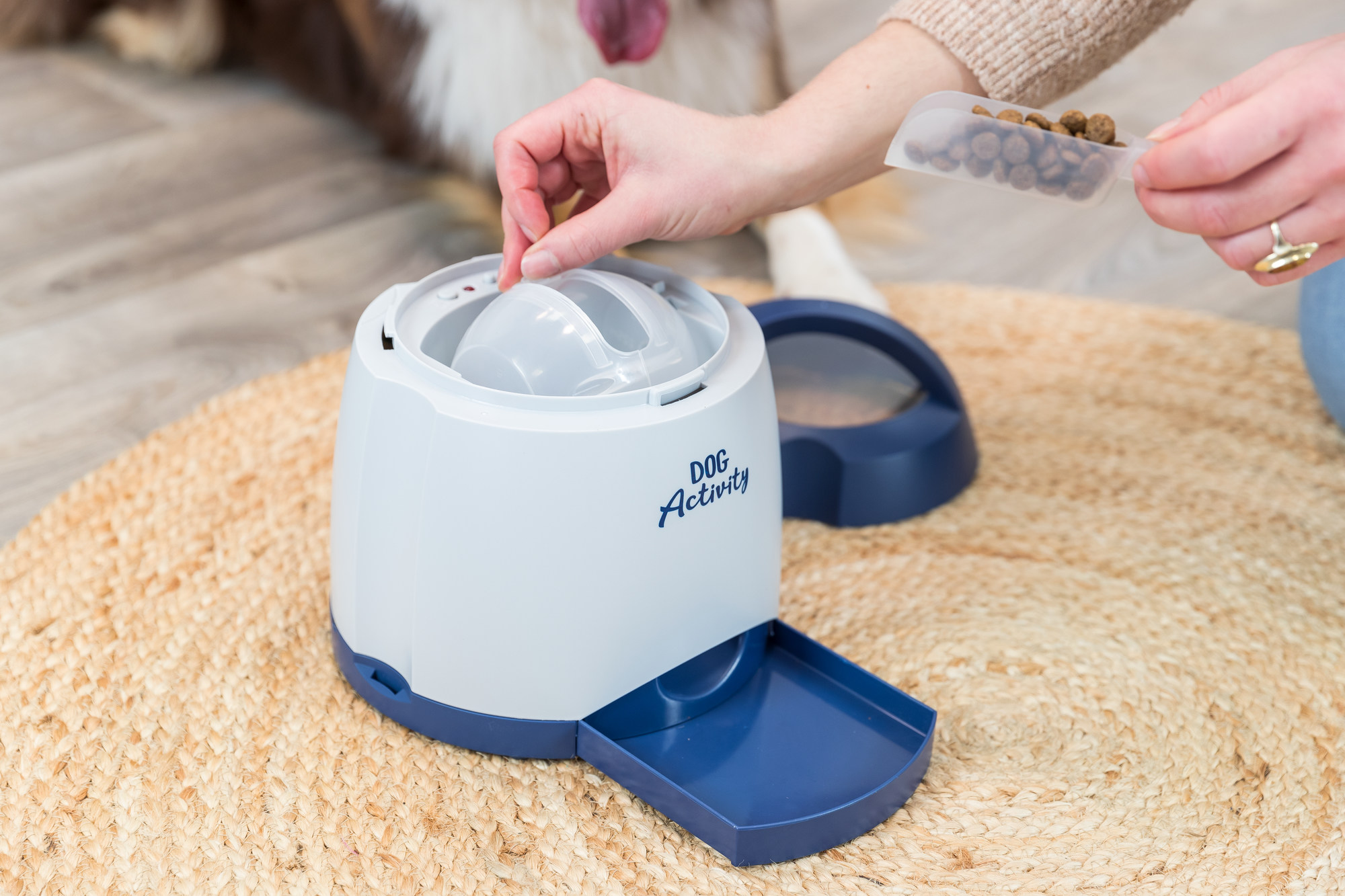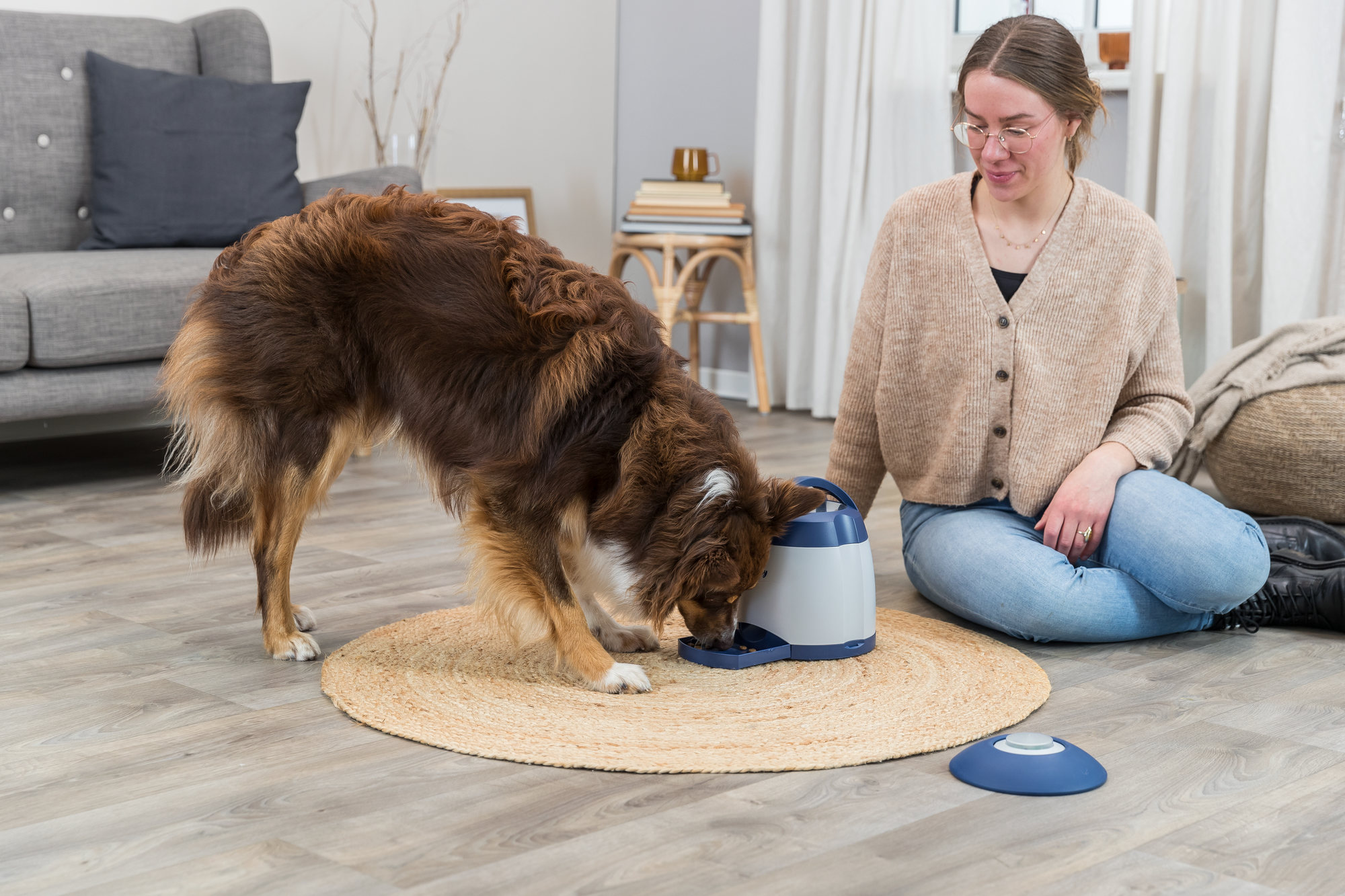 The dog needs to activate the trigger with paw or nose for treats to fall out of the feed dispenser. Once the dog has understood that the trigger and the container for treats belong together, the distance can be increased up to 40 m. This makes the game more and more difficult and presents new challenges for your dog.
The trigger can be placed in a variety of positions - flat on the ground, attached to a wall with the help of a suction cup or secured in sand or grass with a peg.
Using the remote control is particularly interesting for dog sports. Distance commands or staying alone can be directly rewarded with the Memory Trainer.

The Memory Trainer runs on batteries or via USB cable with a mains plug.